We can help
We develop applications.
We operate portals.
We manage data.
We create the digital world.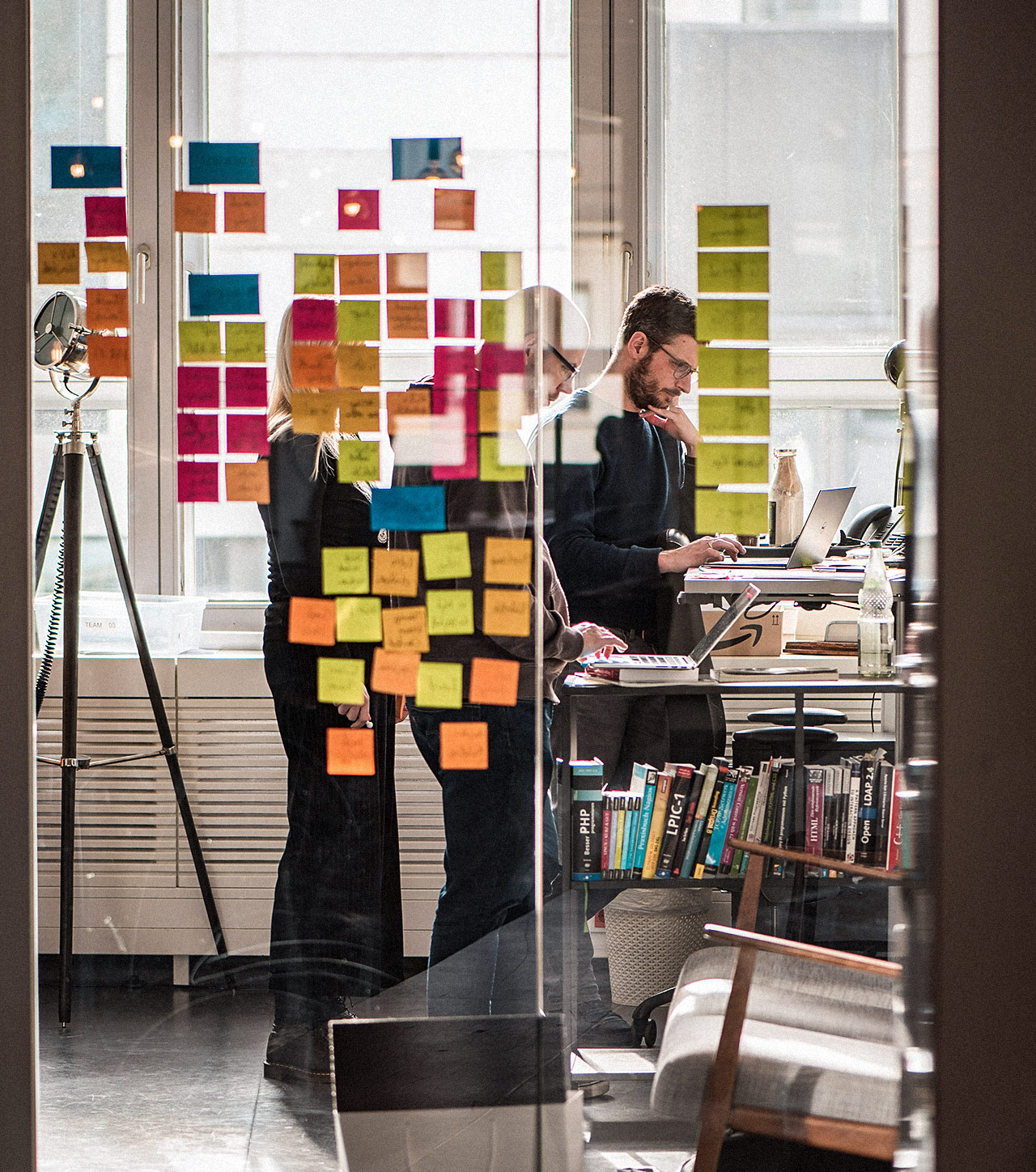 Enterprise Websites
The implementation of enterprise content management solutions is our heritage.
On this basis, we create websites, landing page blueprints, intranets and digital style guides.
With years of experience, we provide operations and hosting.
Whether we choose a commercial CMS or an open source variant for a website depends on the requirements of the project, not on the size of the client.
Starting point CMS
We implement websites for large-scale enterprises. Factors such as usability of the editorial interface, long-term operation, security, multi-site and multi-project capability as well as stability in operation play a prominent role in project implementation.
Of course, an individual frontend must be supported, and we attach just as much importance to automated deployment workflows.
But because technology is meaningless without content, we also support migrations, content creation and, together with our partner hafenkrone, design, conception and online marketing.
Hosting
With our partner Uptime we offer ISO 27001 compliant hosting for websites in Germany.
Come aboard
The greatest joy is when a website is visually appealing and technically cleanly implemented. Then you can concentrate on the content with a good feeling.
Digital Platforms
Where does the website end, where does the application start? Does the business process start at the entrance gate?
With digital platforms, we create online applications that connect systems.
Customers, suppliers, partners - and also your own company.
When web meets process, and data is more important than pretty pictures, we talk about digital platforms.
There are editorially driven websites and there are functional web apps. And in between there is a lot of grey. Portals, shops, search engines - you name it.
Based on common standard software or individually developed on the basis of symfony and React, we provide digital platforms. Designed, developed - and of course operated. Data protection, data security and maximum availability go without saying.
Digitisation means transferring existing business models into digital channels and developing new business models from them.
Data Management
What warehousing and supply chain management are for manufacturing, data warehouse and ETL are for the digital world.
Who did what with our data, when and where? Was the user allowed to? And is everything still there?
Plenty of experience guaranteed - our consultants structure and manage your data warehouse. Experience in the financial sector included.
Data, processes and systems
Many numbers, many data, many processes. Whether it's setting up a data warehouse, setting up ETL processes for migration or reporting - with the right tools, we support you in the operation of your data.
So that everything is in order, of course; otherwise the BaFin will be here tomorrow and shut the place down.